Ruff Diamond's She's A Doozy
We currently 1 female puppy available. She is a blue and chocolate carrier and is out of the Jeep lines and SuperBully lines.
She is a very sweet female and is a show potential puppy. Only $3000.00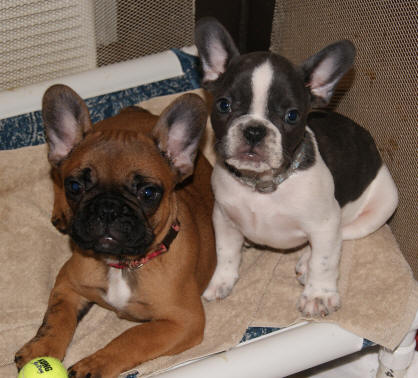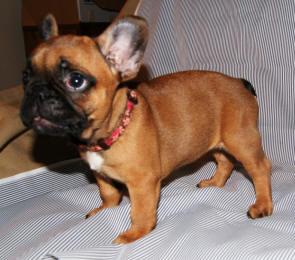 Here she is pictured with her brother, He is a blue pied and is not for sale
Click here for information on how to pick a puppy
Click her for information on crate training
Contact: Mike
Phone: 706-669-9189
Email: ruffdiamondfrenchbulldogs@yahoo.com
Copyright©Ruff Diamond Frenchies 2007-2010 all rights reserved. All photo's, graphics and information pertaining to Ruff Diamond's web site is privileged and is the property of Ruff Diamond French Bulldogs.